Dogs have been employed by people to do a lot of jobs throughout history – from herding sheep to rescuing stranded skiers. But on one island in Australia, a group of dogs have been given the unusual task of protecting a colony of penguins! Little penguins, also known as "fairy penguins", were brought back from the brink of local extinction on Middle Island thanks to the work of a small team of locals and a couple of Maremma dogs.
The little penguin (or Eudyptula minor if you're being fancy) is the smallest species of penguin in the world, standing at about 1 foot tall, and can be found around Australia and New Zealand. The population of little penguins has been in decline for many years years thanks to habitat destruction, pollution, and predators such as foxes. Foxes were brought to Australia to help control the rabbit population, but inevitably ended up preying on native species too.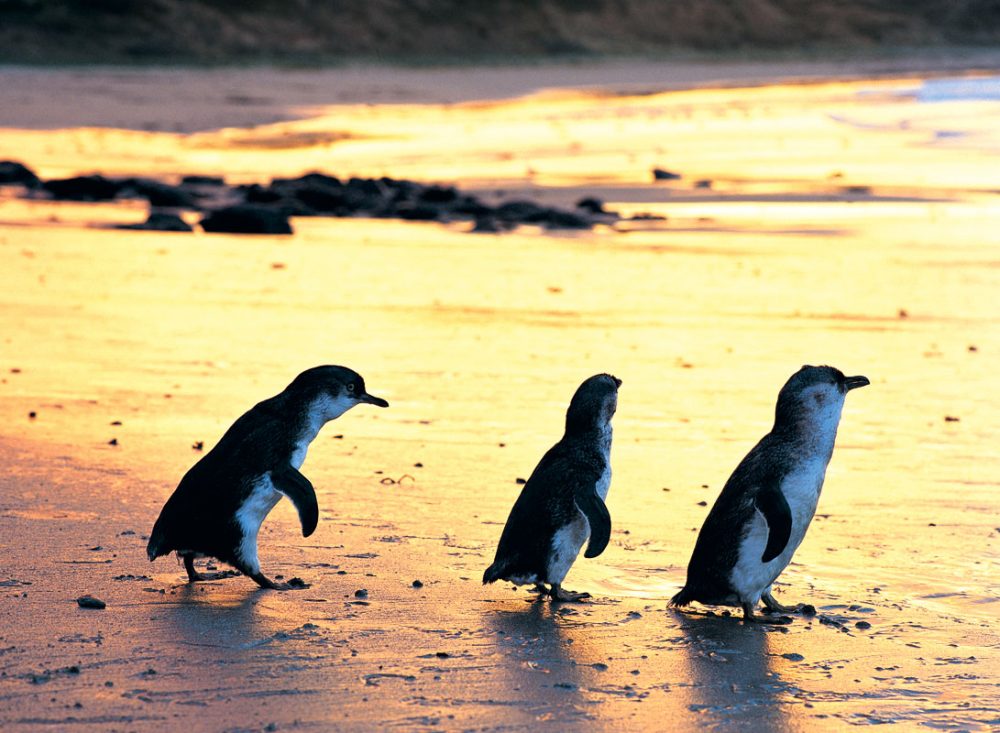 A single fox attack can completely decimate a little penguin colony, which is what happened on Middle Island in Victoria in 2005, where 360 penguins were killed by foxes over the space of two nights. The problem got so bad that at one point there were only four penguins breeding on the island. Luckily, a local chicken farmer, Alan "Swampy" Marsh, had the inspired idea of bringing in one of his Maremma sheep dogs to protect the colony.
Maremmas have been used for hundreds of years to protect sheep flocks from attacks from wolves and other predators. But unlike some other breeds of sheep dog, Maremmas are very calm in temperament, and form bonds with the animals they protect, making them perfect for guarding smaller livestock like chickens. While the idea was initially met with scepticism, the dogs were brought in on a month-long trial in 2006, which proved to be a success!
A decade later, the project continues, and has seen the little penguin population on the island grow to over 200. The current guardians are a pair called Eudy and Tula, and are the sixth and seventh dogs to work on the island, and a new puppy is set to join the team this year. Throughout breeding season, the dogs spend five to seven days on the island at a time, guarding over the penguins and deterring predators. In fact, since the project was started, there have been exactly zero new fox attacks on the island!
It looks as though the little penguins are here to stay, and it's all thanks to the efforts of a chicken farmer and his dogs!
Featured image via Meowoof.