If there's one thing cats love, it's climbing up to the highest point in the room from which to survey their kingdom! So we searched high and low to find you ten of the most extravagant cat climbers available, to make your moggy feel like the king of the world – and here they are!
Let your cat live the high life, with this geometric cat house! It includes four little hidey holes, making it perfect for households with multiple cats. Also available in white, black and natural.
For those in search of "a distinctive luxury piece of design furniture for the sophisticated cat owner and interior decorator, who loves to unite functionality with aesthetics", we've found what you're looking for! Available in a full alphabet, and various other characters and numbers, as well as in a range of colours and finishes.
For cat lovers who like to think outside the box, Blocks can allow them to build a fully customisable climbing frame for their pet! Connect the durable cardboard elements to create a range of different cat towers to fit any space.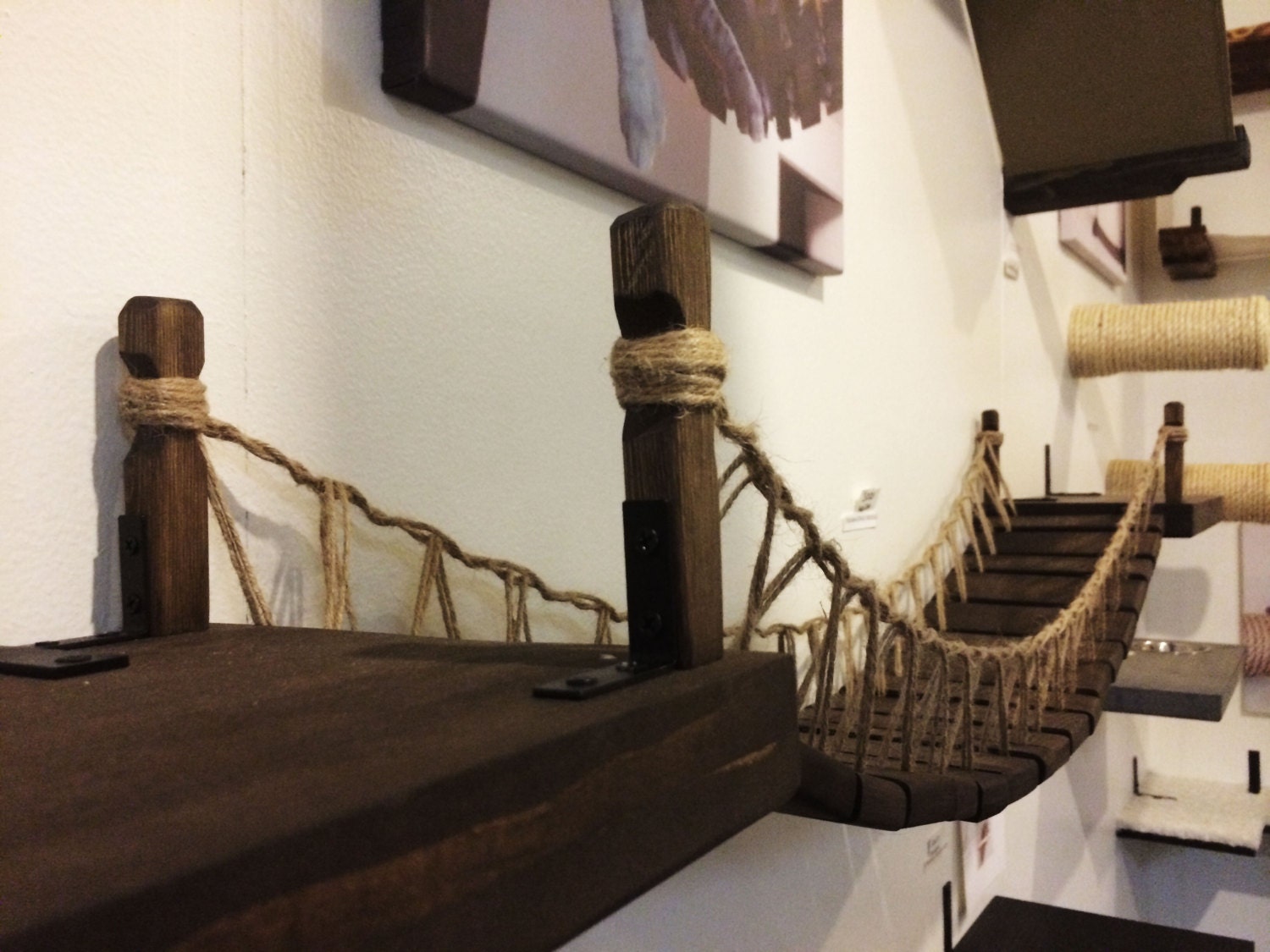 Now that you know it exists, you'll probably find this Indiana Jones cat bridge at the top of the list of things you didn't think you needed to buy for your cat but actually do.
Build your cat the adventure playground of their dreams with these impressive cat climbing furniture! Customers are able to mix and match various components, from suspension bridges to "wall bowls" and hammocks, to create a fully customisable product. But if you're a bit strapped for cash, or just feeling a bit creative, why not try our guide to DIY cat shelves as an alternative.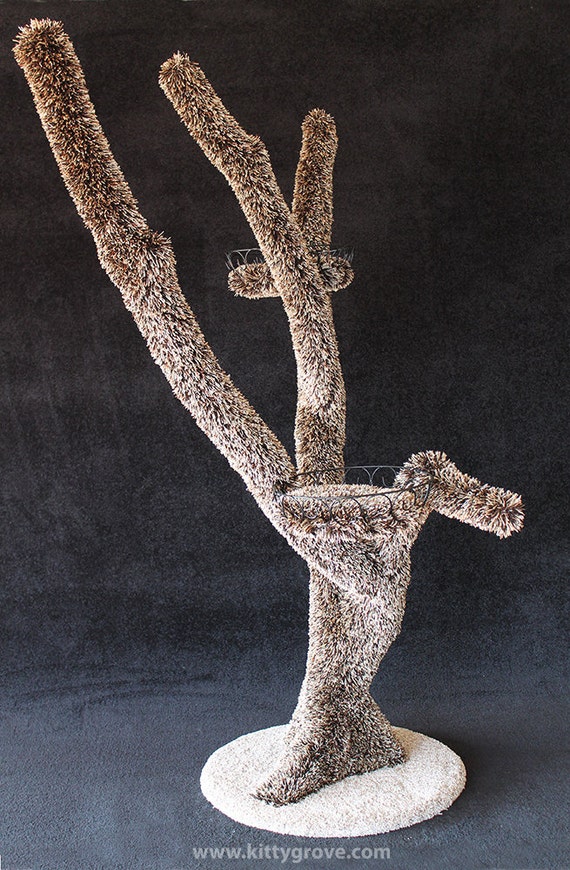 Does your cat love climbing trees but hate how hard and rough they are? Are you looking for a fluffy yet functional centrepiece for your living room? Well look no further than these cat trees, made from reclaimed wood and carpet! Each is handcrafted and unique (hence the price), and they are available in a range of sizes, shapes and finishes, to perfectly suit your cat's needs!
With an exercise wheel, climbing tree, perches, and even a subtly concealed cat litter compartment, the Catwheel provides the perfect jungle gym for the modern cat!
This kooky cat tube was built by US architecture design-build company, Because We Can, for a client's mad scientist-themed home office.
This multifunctional piece of furniture is built to suit all of a cat's lounging, scratching and climbing needs, without owners having to compromise on style. Available in six different colours and finishes, this functional furniture would surely fit in any modern home! Added bonus – it even includes drawers to store all your cat's bits and bobs!
Featured image source.