After the breakdown of his marriage, Brazillian photographer Rafael Mantesso was left with nothing but a bare apartment and his bull terrier, Jimmy. But in the midst of his unfortunate circumstances, Rafael had a stroke of genius, and turned his artistic eye to Jimmy Choo the bull terrier.
"With only Jimmy for company, I found inspiration in my blank walls and my best friend and started snapping photos of Jimmy Choo as he trotted and cavorted around the house in glee. When Jimmy collapsed in happy exhaustion next to the white wall, I grabbed a marker and drew a new world around his ginger-eared pup."
Since then, Rafael has illustrated Jimmy in hundreds of situations, from having a shower, to fighting a crocodile, and even flying a magic carpet – all taken from within the comfort of their own apartment. According to Rafael, Jimmy loves being the centre of attention, so he's more than happy to strike some unusual poses!
Over the last year, Rafael has amassed over half a million followers on Instagram, launched a book, and, perhaps most impressively, collaborated on a range of accessories with his pup's namesake, Jimmy Choo!
Here are a few more of our favourite pictures by Rafael Mantesso.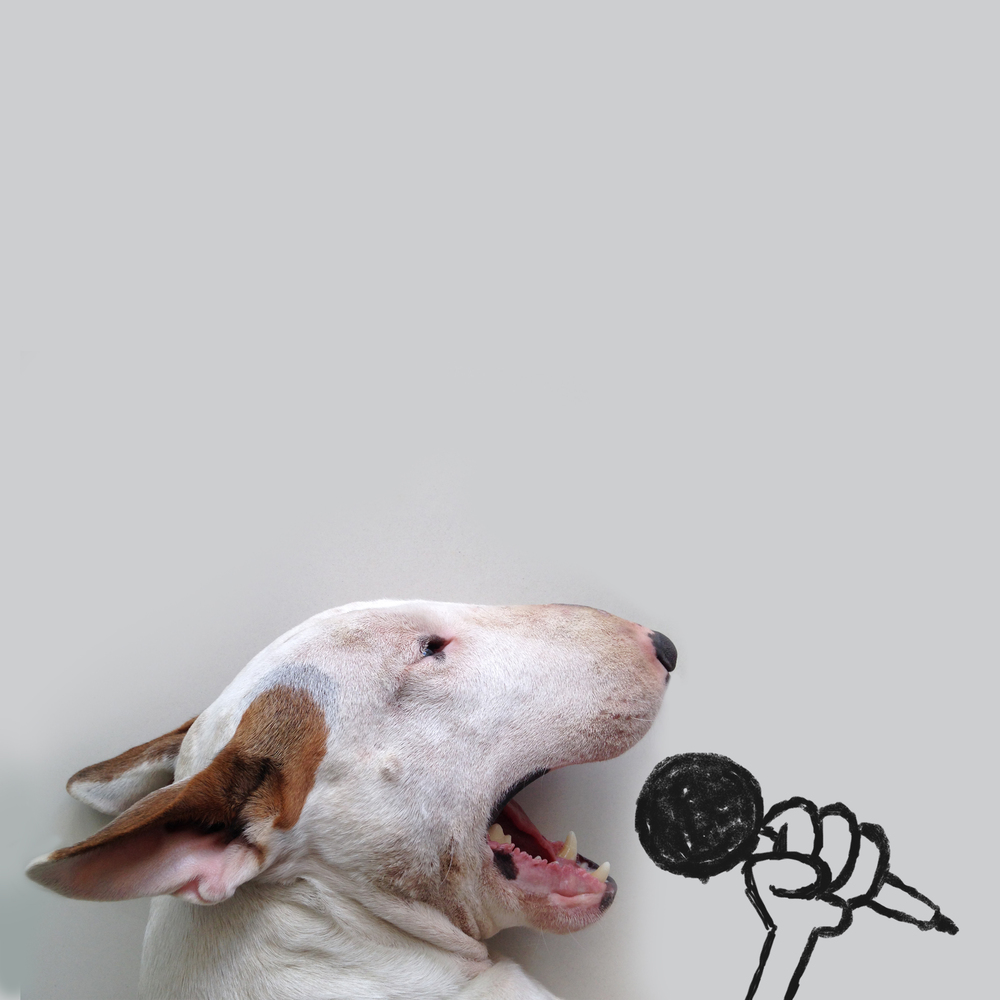 To see more of Rafael and Jimmy's adventures, visit their website.
Featured image via Rafael Mantesso.