From innovative feeding solutions to unique beds, here are ten DIY projects to make your and your dog's lives easier!
1.Dog feeder with storage
This fairly simple feeder has a removable lid and storage space for your dog's food. Find the tutorial here.
2. Outdoor dog bar
A cleverly placed (and suitably sized) basin can provide your pooch with the perfect outdoor drinking fountain/bath/pool!
3. Revamped doggy nightstand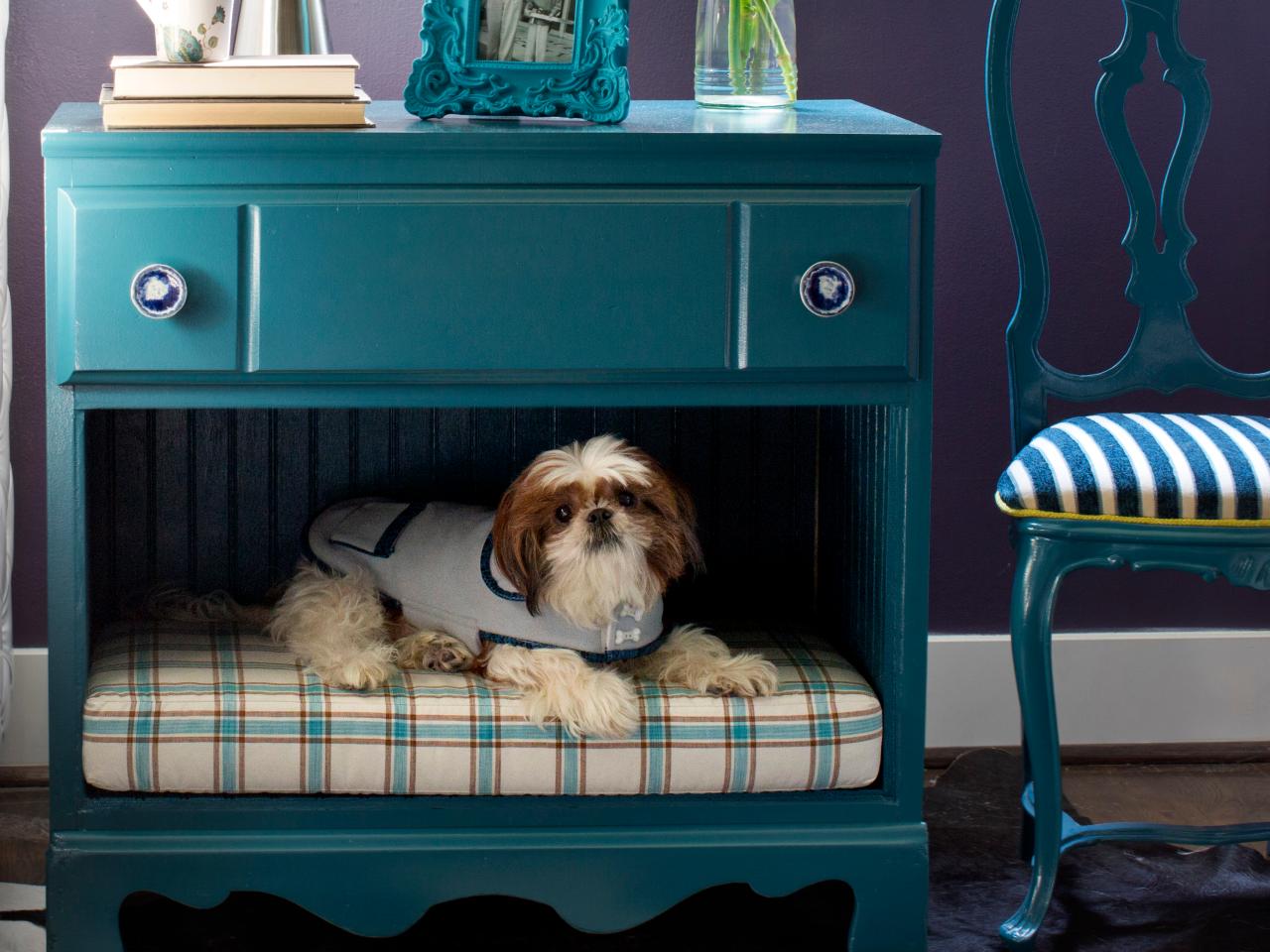 Keep your pooch right by your side with this stylish dog bed. Find out more here.
4. Dog leash holder
Keep all of your dog walking supplies in one place. Get the instructions here.
5. Vintage suitcase feeder
The fanciest feeder your pooch will ever see! From Imgur.
6. Vintage suitcase dog bed
Just in case you have multiple vintage suitcases lying around, why not turn one into a cosy bed for your dog? Find the tutorial here.
7. Hidden dog bowls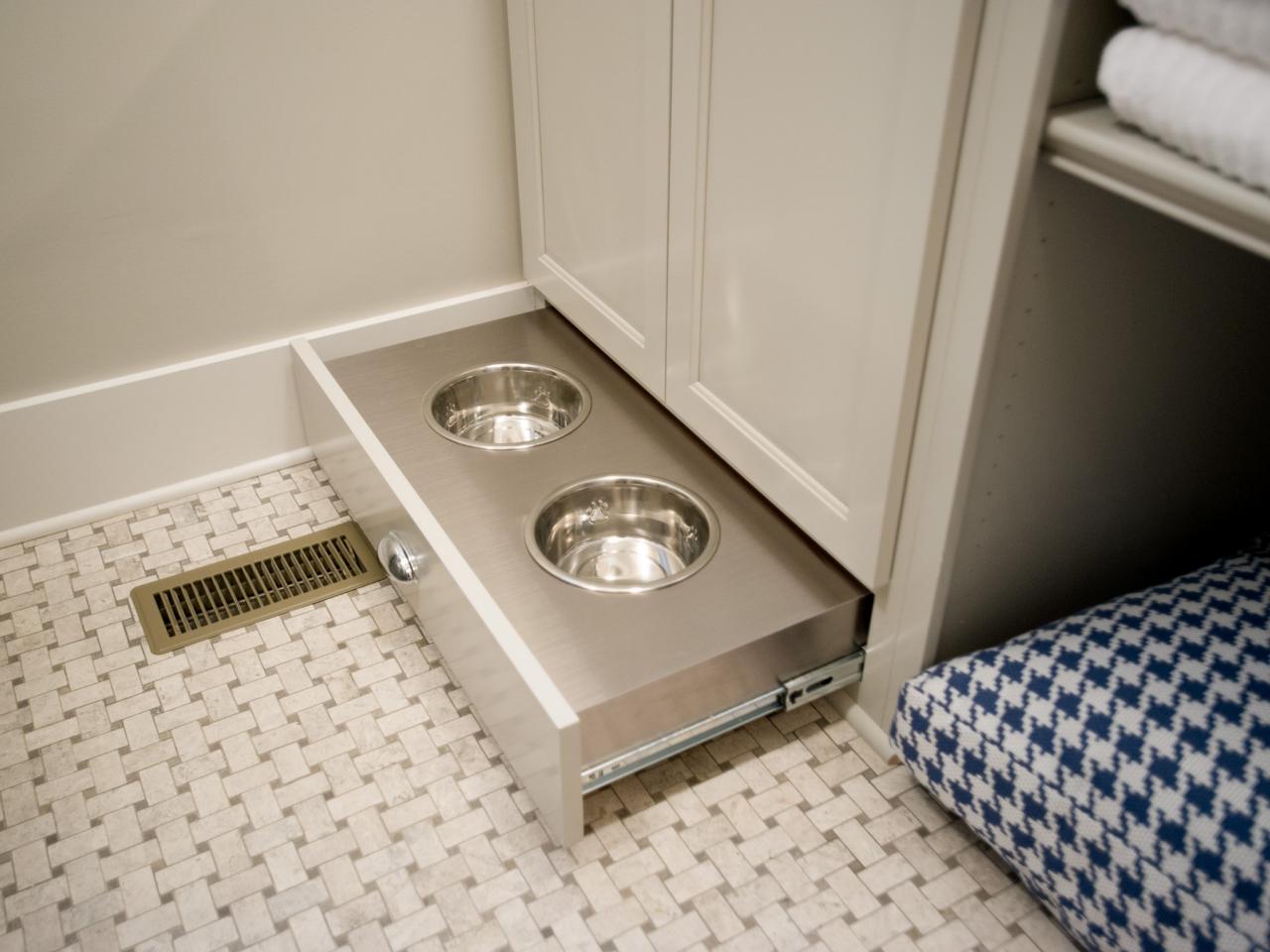 De-clutter your by hiding your dog's food bowl in a drawer to get it out of the way when it's not in use. Please note: dogs need constant access to water, so make sure their water bowl is somewhere they can easily get to.
8. Recycled tyre bed
This bed is cheap, simple and quick to make – perfect for a DIY beginner! Check out how to make it here.
9. Cupboard under the stairs
Make use of wasted space under stairs by creating a special room for your dog! Adding a little gate to the entrance is a great way to keep an energetic puppy from bolting out of the front door or getting up to any mischief!
10. Doggy ramp
Whether your pooch is getting on a bit (or just has short legs!), give them a helping hand getting up onto the bed or sofa. Find the tutorial here.
Featured image via Irresistible Pets.