Pero, a 4-year-old working sheepdog, made headlines last week when he appeared sitting on his former owners' doorstep after having found his way back from his new home, 240 miles away.
The story starts at the beginning of March, when Pero's owners in Penrhyncoch, near Aberystwyth, Wales, sent him to help out on a friend's farm in Cockermouth, Cumbria, on a trial. But one month later, on April 8, the James family received a worried phone call from their friends in Cumbria to say that Pero had gone missing while out herding sheep, and was nowhere to be found.
After almost two weeks, Pero was yet to reappear, and both families feared the worst. So it came as a surprise to all involved Pero's former owner, Alan James went out to tend to the animals on the evening of 20 April, only to find his loyal dog patiently waiting on the doorstep!
In the twelve days that he'd been unaccounted for, Pero had managed to navigate a 240 mile journey from the north of England to the Welsh coast, averaging at about 20 miles a day. Mr James said, 'he must have a Sat-Nav in his brain. A sheepdog can go all day and cover a lot of ground. But it is a mystery how he found his way here.'
Pero's human family are now trying to trace their loyal pooch's footsteps, and work out just how he managed to undertake the epic journey on his own. 'When he came back, he wasn't hungry or weak, so he must have managed to find food somewhere,' said Mrs James. 'We would love to know if anyone along the route saw a mystery black and white sheepdog. It is an amazing adventure – and we are very happy to have him home with us on the farm.'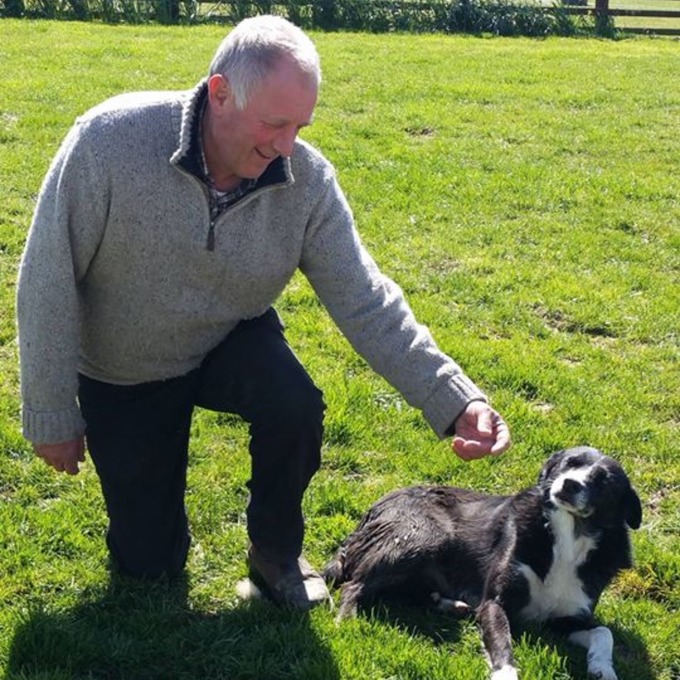 Pero is now safe and sound back on the James family's farm in Wales (along with their 14 other sheepdogs!), and it doesn't look like the Jameses are going to let him embark on another odyssey any time soon! 'He obviously enjoys his home,' saim Mr James, 'I'm sure Pero will see his years out here'.
Featured image source.