The job description for your average moggy usually includes sleeping on the sofa, rolling around in catnip, and the occasional snuggle. But for some cats, work might involve something a bit more important to us humans. From police officers to political leaders, here are 10 cats with very important jobs!
1. Stubbs, the town Mayor
A ginger tabby called Stubbs has been the unofficial mayor of Talkeetna, a small town in Alaska, since 1997. Stubbs has got himself into all sorts of skirmishes over the years, including falling into a (switched-off!) deep fat fryer, being shot at with a BB gun, and being attacked by a dog. Looks like this mayoral moggy is making the most of his nine lives!
2. Tama, the station master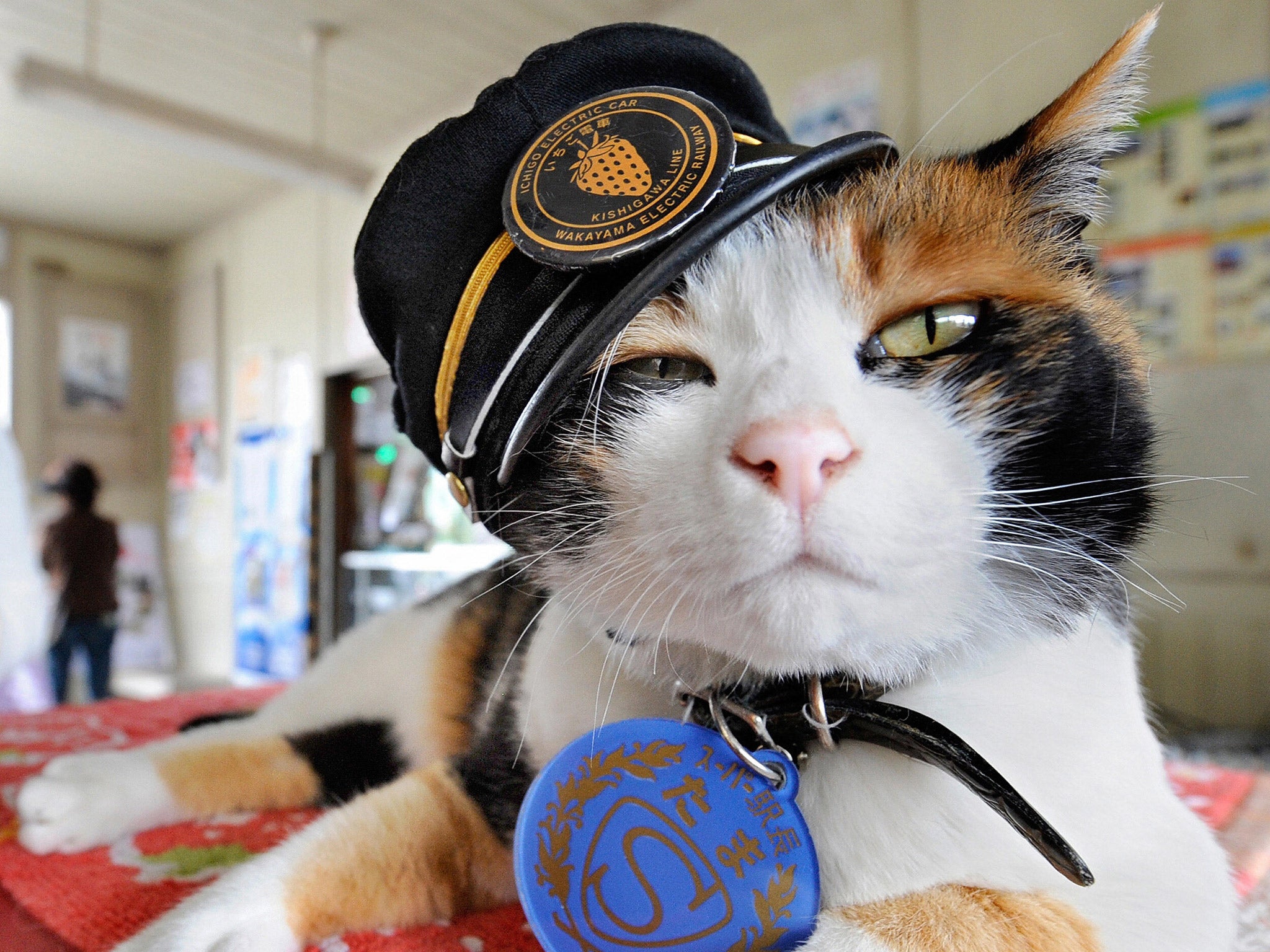 After the train station in Kinokawa, Japan was de-staffed to cut costs, an unusually furry employee took on the role of station master. Thanks to the publicity from Tama's appointment, the company experienced a 17% rise in profits, and she was quickly promoted to "super station master". When Tama sadly passed away in 2015, a staggering 3,000 people came to pay their respects at her funeral, and she was succeeded by her deputy, Nitama.
3. Tsim Tung Brother Cream, the shop-keeper
'Brother Cream', as he's known to his fans, has become somewhat of a celebrity in his home, Hong Kong, where he lives in a convenience store in the Tsim Sha Tsui East area. Brother Cream's duties include greeting customers and taking naps on the magazine stand!
4. Fred, the undercover agent
In 2006, Fred, a rescue cat from New York, was enlisted by the Brooklyn District Attorney's office to play a would-be patient in an undercover operation to catch an unlicensed vet who was illegally treating animals. To thank him for his part in the successful sting, Fred was awarded a Law Enforcement Appreciation Award!
5. Larry, Chief Mouser to the Cabinet Office
Larry, a rescue cat from Battersea Dogs and Cats Home, became the 12th moggy to hold his title when he joined the staff at 10 Downing Street in 2011. Larry has successfully guarded the Prime Minister's Cabinet from unruly sniffer dogs and even a fox, he's been criticised in the press for his poor mousing performance and for being spotted sleeping on the job!
6. Palmerston, Chief Mouser to the Foreign and Commonwealth Office
Drafted in to pick up his neighbour Larry's slack, Palmerston is also a rescue from Battersea Dogs and Cats Home. Palmerston is named after former Foreign Minister and Prime Minister, Lord Palmerston, and has been in residence at the Foreign Office since April 2016.
7. Catmando, joint leader of the Official Monster Raving Loony Party
Another pawlitician, Catmando served alongside his human, Howling Laud Hope, as joint leader of one of the UK's less well-known political parties, from 1995-2002. Catmando became somewhat of a celebrity in Nepal, thanks to his name sounding like that of the Nepalese capital, Kathmandu.
8. Lemon, the policecat
After wandering into a police station as a stray, Lemon the cat took on the role of honorary police officer, and has been serving the city of Kyoto, Japan ever since! Lemon wears his own tiny police uniform, and his official duties include comforting victims of crime.
9. Sable, the crossing guard
Every day, the pupils of Enterprise Middle School, Washington, USA are greeted by Sable the cat as they cross the road opposite the school on their way home. Sable shows up to ferry the students across the road rain or shine, and has recently been given a reflective jacket to keep him safe on the side walk!
10. Félicette, astrocat
Félicette was a French moggy whose job was truly out of this world. Picked out from a group of 4 eligible cats (10 were disqualified when they became too overweight!), she was selected to become the first cat in space. On 10 October 1963, Félicette was launched 97 miles into space for a duration of 15 minutes before her capsule safely returned her back down to earth by parachute.
Featured image source.