Summer is finally here (sort of!), which means that it's the perfect time to try out some new seasonal recipes for your pooch! Here are five summery treats to make for your dog this summer.
Peanut butter and coconut oil treats
The coconut oil in these treats has all sorts of health benefits for your pooch, including improving digestion and nourishing their skin and coat. Find out more here.
Spinach, Carrot and Corgette Biscuits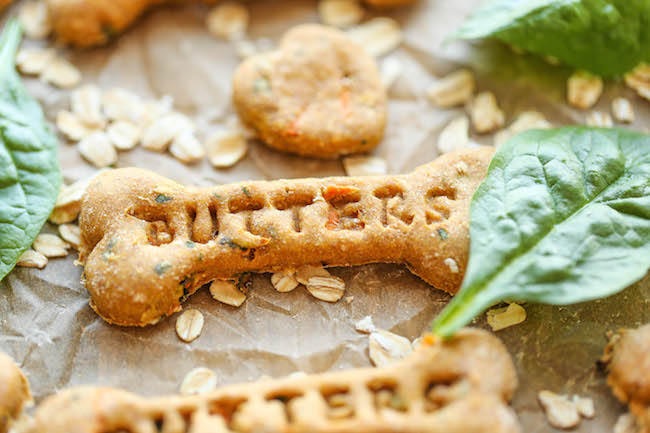 Make the most of the seasonal summer veg with these nutritious snacks from Damn Delicious.
Frozen watermelon treats
These icy treats only contain 3 ingredients, and are sure to make your dog's summer! Find out more here.
Banana Pup Pops
Keep your pooch cool this summer, with these yoghurt and banana ice lollies. Get the full recipe here.
Ice treat block
Freeze a selection of your dog's favourite toys and treats in a block of frozen (sodium free) chicken stock to keep them entertained. As always, supervise your pooch while they enjoy their treat, and pour a little water over the ice first to make sure that it's not so cold that it sticks to your dog's tongue.