As the summer holidays approach, you might be planning a seaside getaway with your pooch. But as dog owners know, some of the most popular beaches in the UK have restrictions on the times of year that dogs are welcome, with many not allowing our canine friends between the months of June and August. So, to give you a helping hand, we've put together a list of 8 of the best year-round dog-friendly beaches in Britain!
Marloe's Sands, Pembrokeshire
Sitting on Wales' most picturesque coastline, Marloes Sands is open to pooches year-round. It has a 1.5km of sand to run around on, and there's even the remains of a shipwreck, which can be spotted at low tide.
Snettisham Beach, Norfolk
Being Norfolk's only west-facing beach makes Snettisham the perfect spot to watch the sunset – and to walk your pooch!
Goring-by-Sea, West Sussex
A short train ride away from London, the beach at Goring-by-Sea is open to canine visitors year-round, and is just one of the many stops on the almost uninterrupted length of beaches along the Sussex Coast.
Bamburgh Castle, Northumberland
Overlooked by an 18th Century castle, Bamburgh Castle Beach is a favourite for dog walkers, thanks to its sandy coastline, where dogs are allowed to run off-lead all year.
Daymer Bay, North Cornwall
The still, shallow waters at Daymer Bay makes it the perfect spot to go for a swim, for humans and canines alike! It's slightly more secluded and less busy than its nearby neighbours of Polzeath and Rock, and dogs are welcome to run off-lead all year.
Formby Beach, Merseyside
Half an hour's drive from Liverpool, this popular stretch of coastline is home to Red Squirrels and Sand Lizards, as well as a set of human footprints made over 7,000 years ago! While visitors of the canine persuasion are welcome to the beach year-round, they need to be kept on a lead to protect vulnerable wildlife.
Compton Bay, Isle of Wight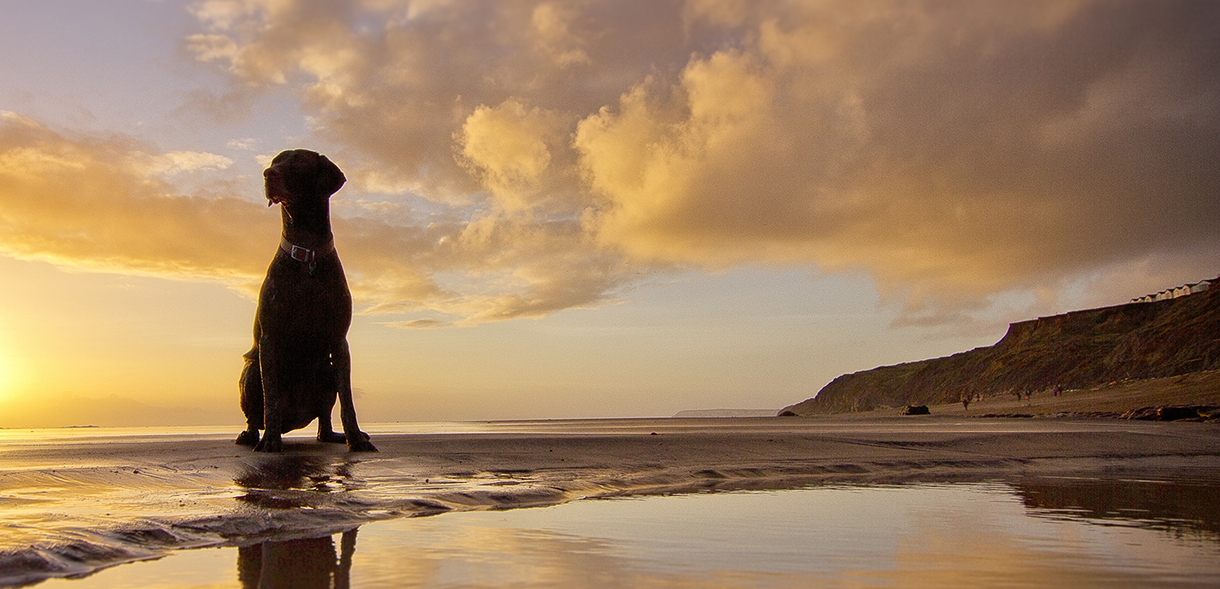 The perfect spot for the palaeontologist pooch, Compton Bay is a fossil hunter's paradise – and if you're lucky, you might even spot the set of fossilised dinosaur footprints, which are only visible at low tide! Dogs are allowed on the beach 365 days a year.
Robin Hood's Bay, Yorkshire
Robin Hood's Bay is yet another great spot for picking up fossils, and it offers a pretty extensive expanse of sand and rocks at low tide, which is open to dogs all year. Take some time away from the beach to explore the village, which was a bustling smuggling community in the 18th Century.
Featured image source.