We may see dogs as adorable companions in our everyday life, but their history in religions shows them to mean so much more. Hinudism is one religion that cherishes the relationship between dog and human.
Diwali is the Hindu festival of light and is about good conquering evil. It lasts for five days and is also known as Tihar, but in Nepal they celebrate it differently to other countries. Nepal choose to dedicate a few of those days to animals. This includes, cows, crows and dogs!
Dogs are very important in the Hindu faith, it is believed that the Shvan (dog) are the messengers of Yamaraj (who judges and weighs the good deeds against the bad). The Abode of Yama (the Hindu god of death), is guarded by two dogs called Sarameyas, who are believed to have four eyes each.
The event is said to help remind Hindus the relationship all beings have with one another, especially between humans and animals.
These pups are really pampered during Tihar, as they even get a special dish called sel roti, which is a homemade type of doggy doughnut. 

During the ceremony, dogs are adored with flower garlands, petals and the red mark between their eyes (tika) which symbolises their holiness and bestows blessings.
Diwali can be a fun and beautiful celebration with colours, flowers and sometimes fireworks.  If you are celebrating with some loud crackers, please keep your pup's safety and mental health in mind. If you'd like to see what products are available to calm your pet, please see our calming essentials. And these dog's don't seem to mind the adoration!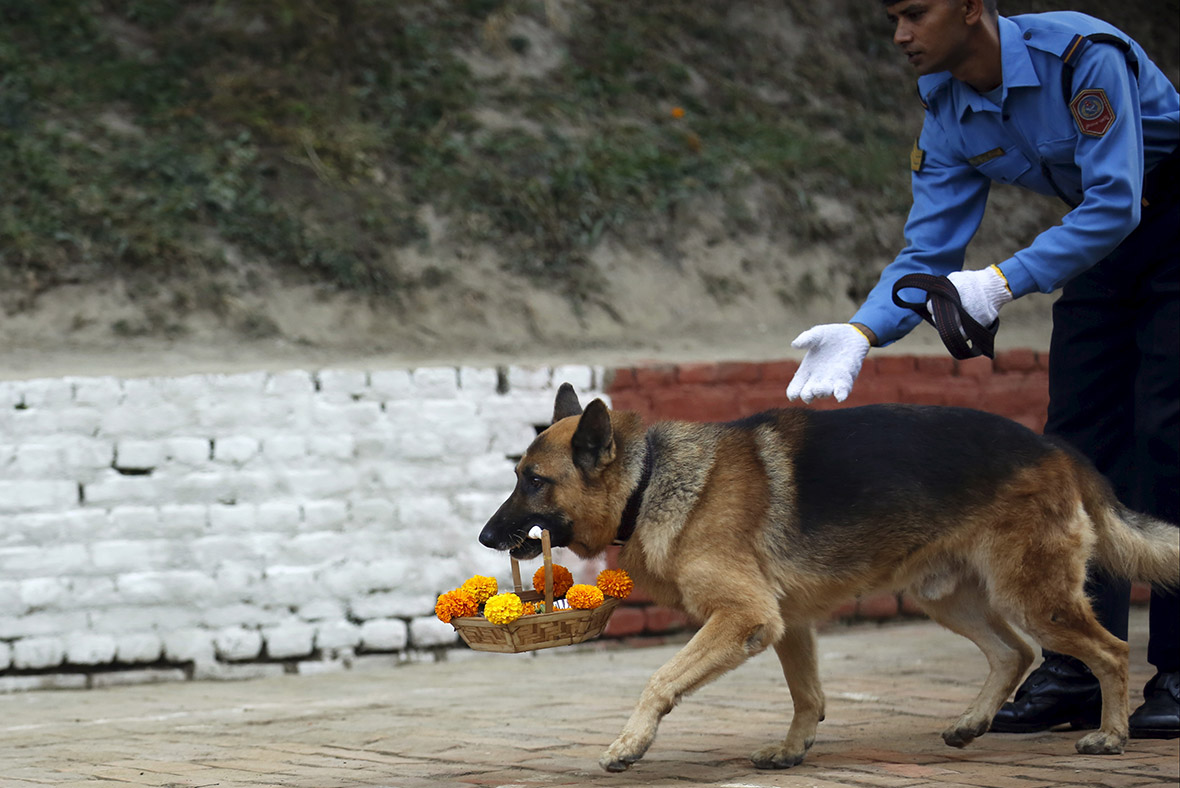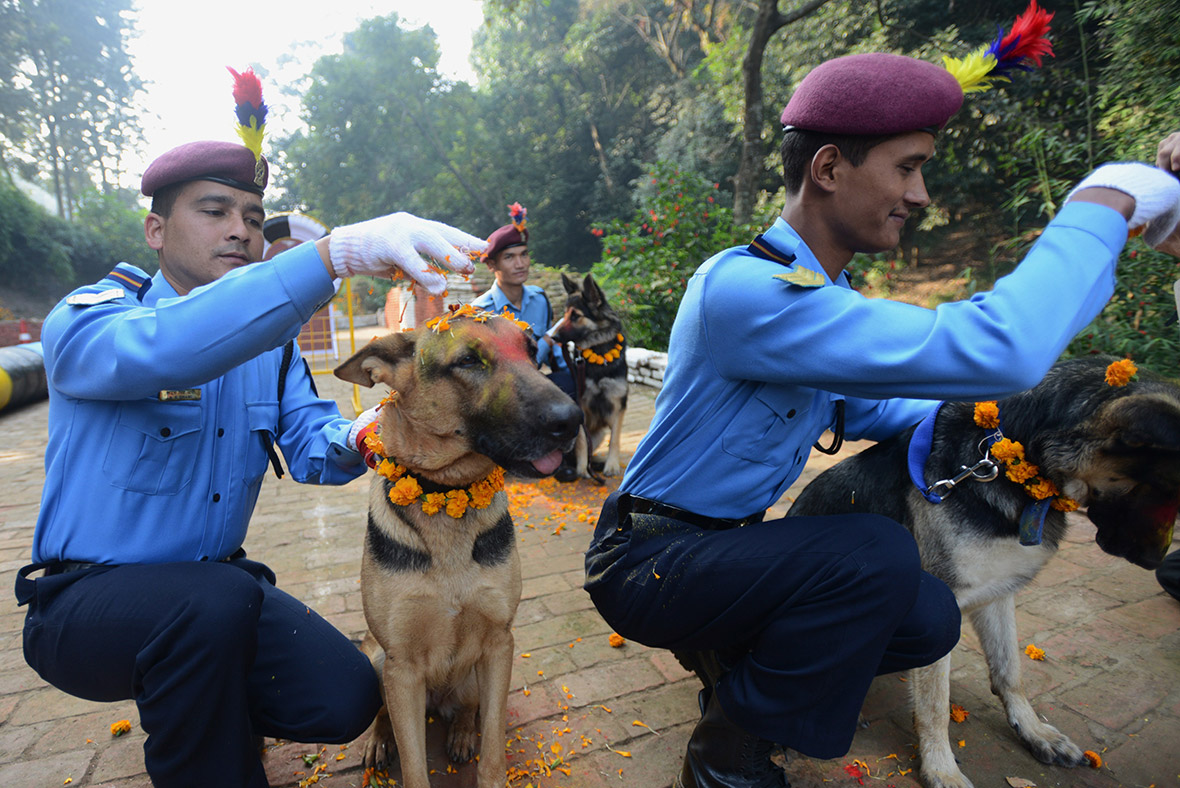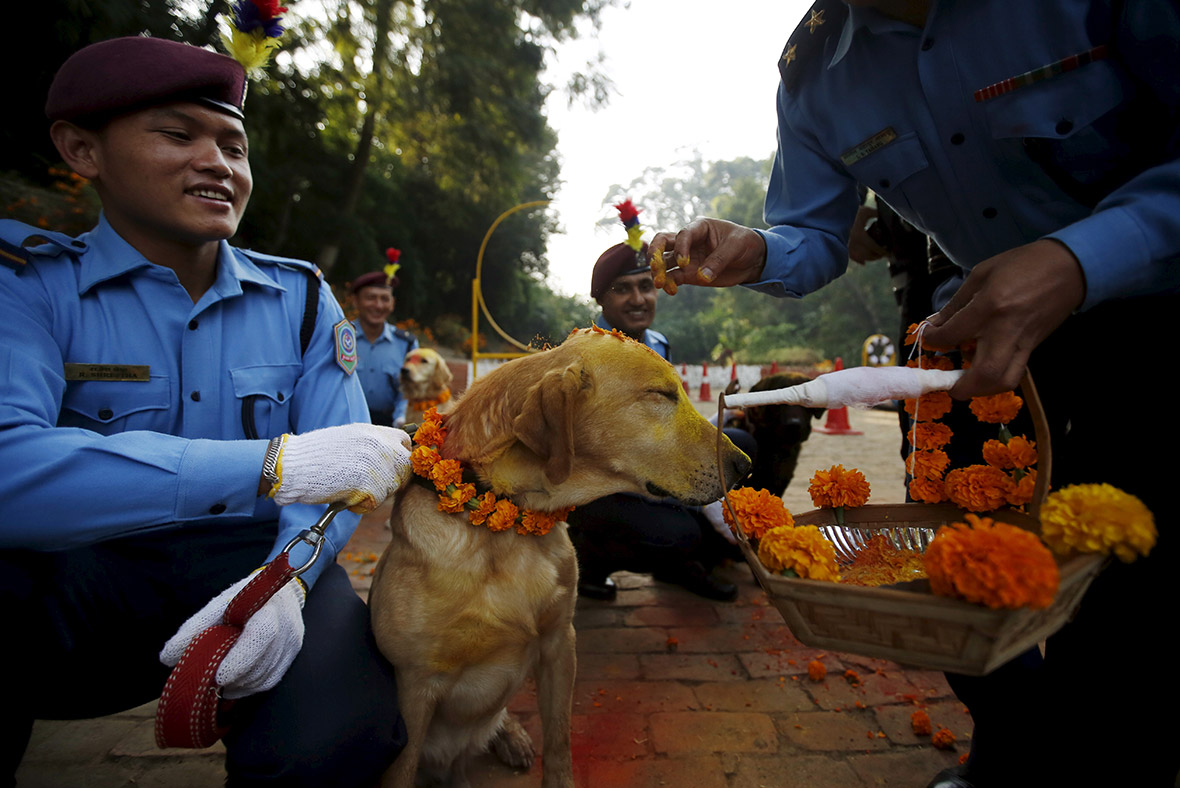 Featured Image via All That Is Interesting