We're always looking for an excuse to treat our pets to something special and some home cooking is always welcome. Here's a delicious pumpkin treat for your four legged friend that'll keep them in top shape. However, make sure you're using organic grown pumpkin and not shop brought puree, otherwise your pet won't reap the benefits!
You will need:
1 cup grated carrots
½ cup applesauce
1 cup organic canned pumpkin
2 cups rice flour
½ cup oatmeal
¼ cup flour for rolling
Recipe:
1. First preheat your oven to 350 F
2. Blend the carrots, apple sauce and pumpkin using a food processor until it's well mixed together.
3. Combine the  rice flour and oatmeal in a separate bowl.
4. Gently add the wet ingredients to the dry and mix gently to form a dough.
5. Roll out the dough at about ¼ thick onto an already floured breadboard.
6. Use some funky cutters to make interesting shapes.
7. Bake for 12 minutes on a greased cookie sheet, turning just after 6 minutes.
If you want to make this biscuits extra special, add a peanut butter glaze to really get their lips smacking.
Now sit back and let your pets enjoy!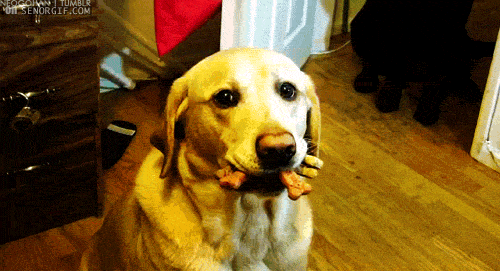 Recipe via ASPCA
Featured Image via Petful