Winter is coming and your dog needs to be prepared for those long winter walks. The winter can be cruel on our pup's paws but there's plenty you can do to help them. Here are some top tips when it comes to protecting your special furry friends.
1. The towel is your best friend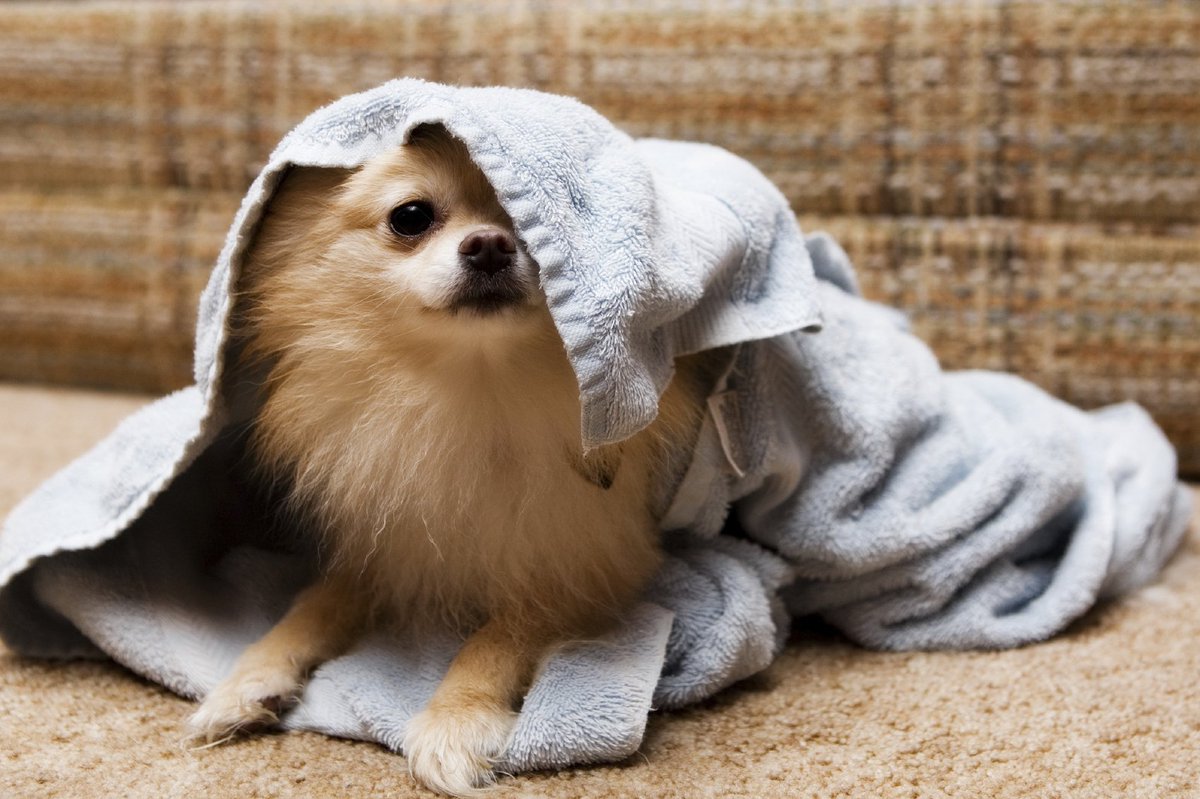 Cold weather shouldn't stop you and your dog spending some quality time outdoors. Just be sure that when you come home you towel dry your pet as soon as you can. Take some time to really scrub their toes to ensure no snow or ice is stuck in them.  Also take into consideration how hot your home is, as coming from a frosty climate into a hot one can cause itchy and flaky skin. Keep the home humid to keep your pup happy.
2. Trim them, but don't make them bald
It's always good to give your pooch a little trim now and again, but for the winter keep all haircuts to a minimum as a longer coat will keep them warmer. Some dogs have hair between their pads, so keep this trimmed so that ice clumps don't form.  Longer haired dogs should be trimmed just enough to avoid ice balls and de-icing chemicals from lingering. Short haired dogs should ideally wear a coat to keep cosy and if you need some inspiration, check out these fashionable ones here.
3. Don't bathe your dog too much
Some pets enjoy bathing and others don't, but don't fall into the trap of bathing them too much in the winter. Washing can remove the natural moisturisers and essential oils that your pet needs to prevent their paws from getting chapped and flaky. However, if your canine companion stepped into some antifreeze on a walk be sure to clean the area immediately. Anti-freeze spills are more frequent in the winter and it contains chemicals that are harmful to your pet.
4. Hydrate your pooch
Cold winds and icy temperatures can dry out our skin, so think about what it does to your dog's paws. Keeping them moisturised and happy can be a challenge, as we all know dogs just love licking! Natural moisturisers like coconut oil can help your furry friend's paws out a lot.  All you have to do is take as much as you need and massage it into their paws, this will help keep them flake-free and hydrated. If your dog isn't fond of coconut oil or is allergic, another great alternative is olive oil which works just as well.
5. Test out some PawPost favourites
Sometimes you can do absolutely everything but your dog will still get chapped paws and it's important to treat them properly.  Apply a balm like this Healing Paw Balm from WildWash, or massage in a natural moisturiser and cover your dogs paw with a sock to stop them from licking it off. Try to distract them with a good bone, nice treat or play time as that can help keep their mind off their poorly paw.
Featured Image via Boodapug.