Our cats deserve all the gifts, but have they considered what they're getting you? Regardless of if you need to give your cats ideas, or you know a cat lover and are stuck on what to get them we've got you covered.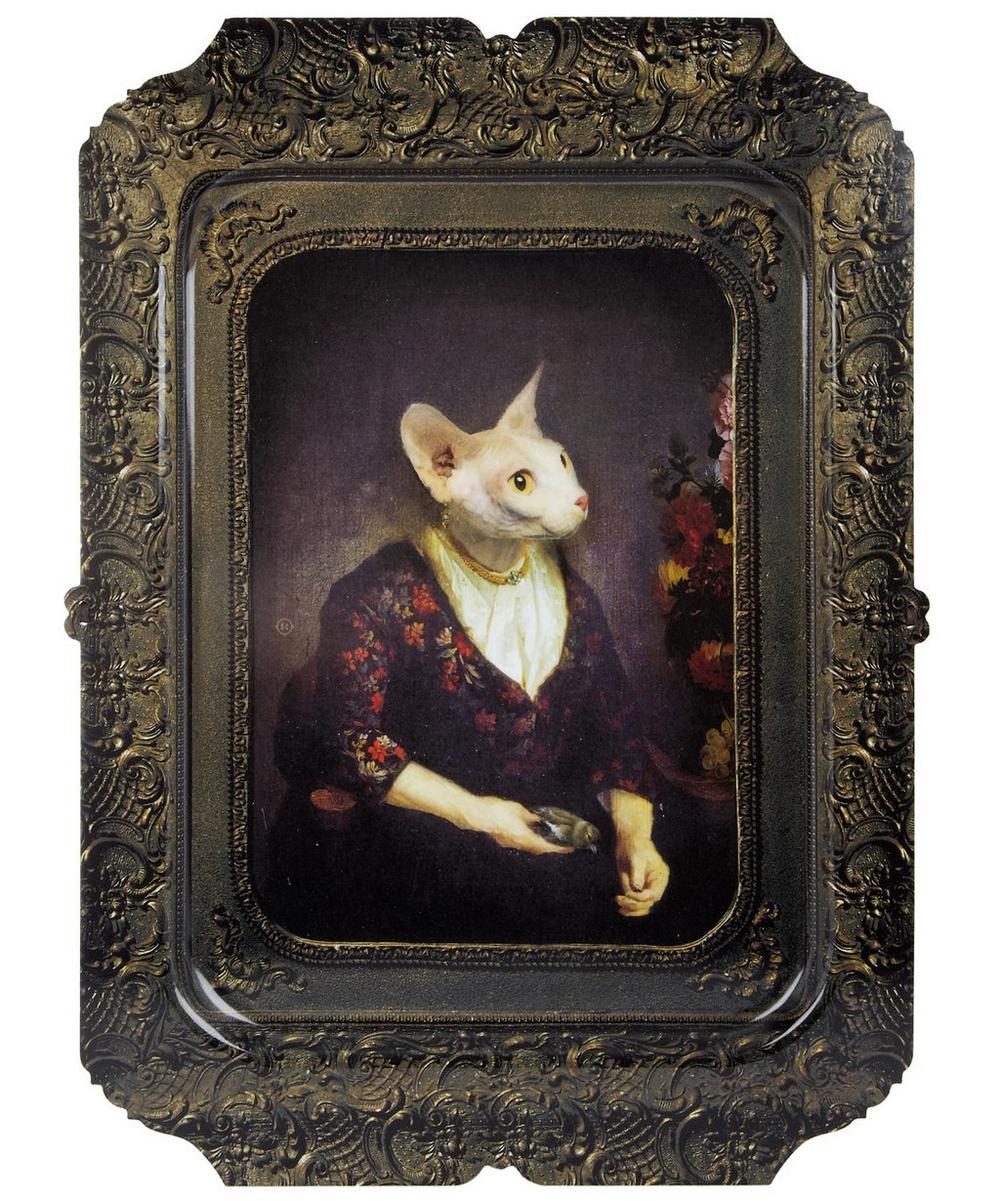 Perfect for those who have an element of sophistication about them. This Alice Cat tray from Ibride is perfect for breakfast, lunch and dinner or as a decorative wall piece.
Sticking with the artsy theme, this Phileas Feline portrait with a steampunk cat wearing a top hat is a must for all kitty lovers. Not only is this a fine work of art,  it's printed on a dictionary sheet from the 1800s.
This cat mirror has a picture of Carry Darlene on it, a fabulous feline that'll help keep you company on your travels. All proceeds go to Mayhew Animal Home who help rehome abandoned cats and dogs.
Made out the finest bone china and the 22 carat gold edging is handpainted. This Cat with Monacle plate from Rory Dobner is the perfect gift for a cat lover that can appreciate fancy felines donning even fancier eyewear.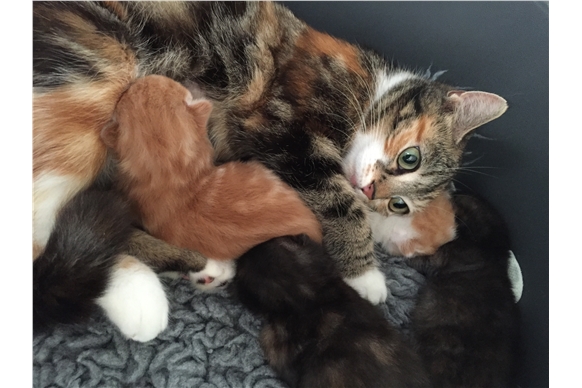 If you know a cat lover that already has everything, do something a little different this year by sponsoring a cat in their name. That way you're giving two gifts this Christmas, one to a cat lover and one to a cat in need.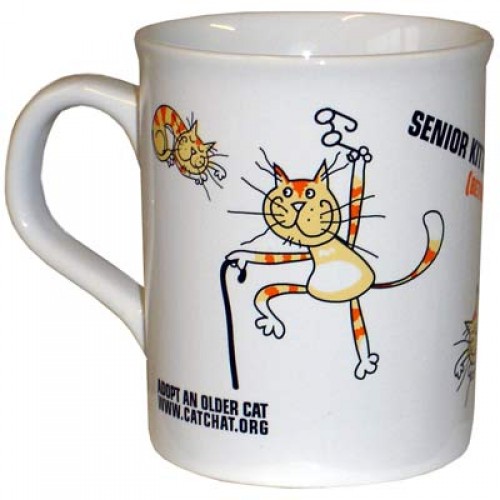 Combine your love for hot drinks and cats with this adorable Senior Kittizens Rock mug. All of the money will go to Catchat, a online charity looking to help rehome cats in need.
Just in case.
Gift a calendar that's fun this year with this 2017 Cat Yoga calender. Packed with hilarious and cute pictures of moggies in interesting positions, it'll bright up anyone's day.
This Rankin print is perfet for those moggy lovers that are picky about decor. Rankin combines the cute with the classy and all proceeds from this transaction go to Battersea Cats and Dogs home.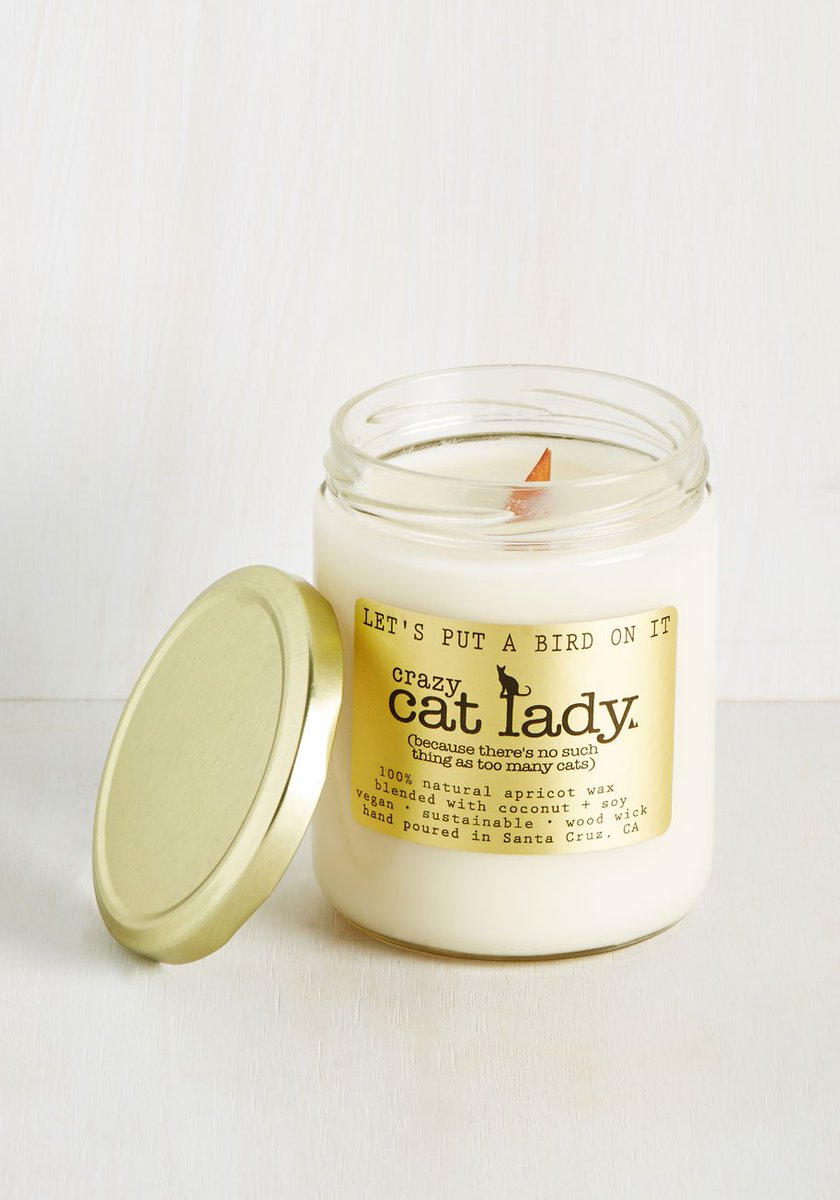 Let someone's house smell lovely this year with this Botanic Candle in the smell 'Cat Lady'. Instead of smelling like fur and tuna, this candle has notes of mango nectar, magnolia and bergamot.
This fun multi glasses cat notebook is great for paw lovers who are always  jotting something down, or like sending love letters to their cats.
12. Yumi, £28.00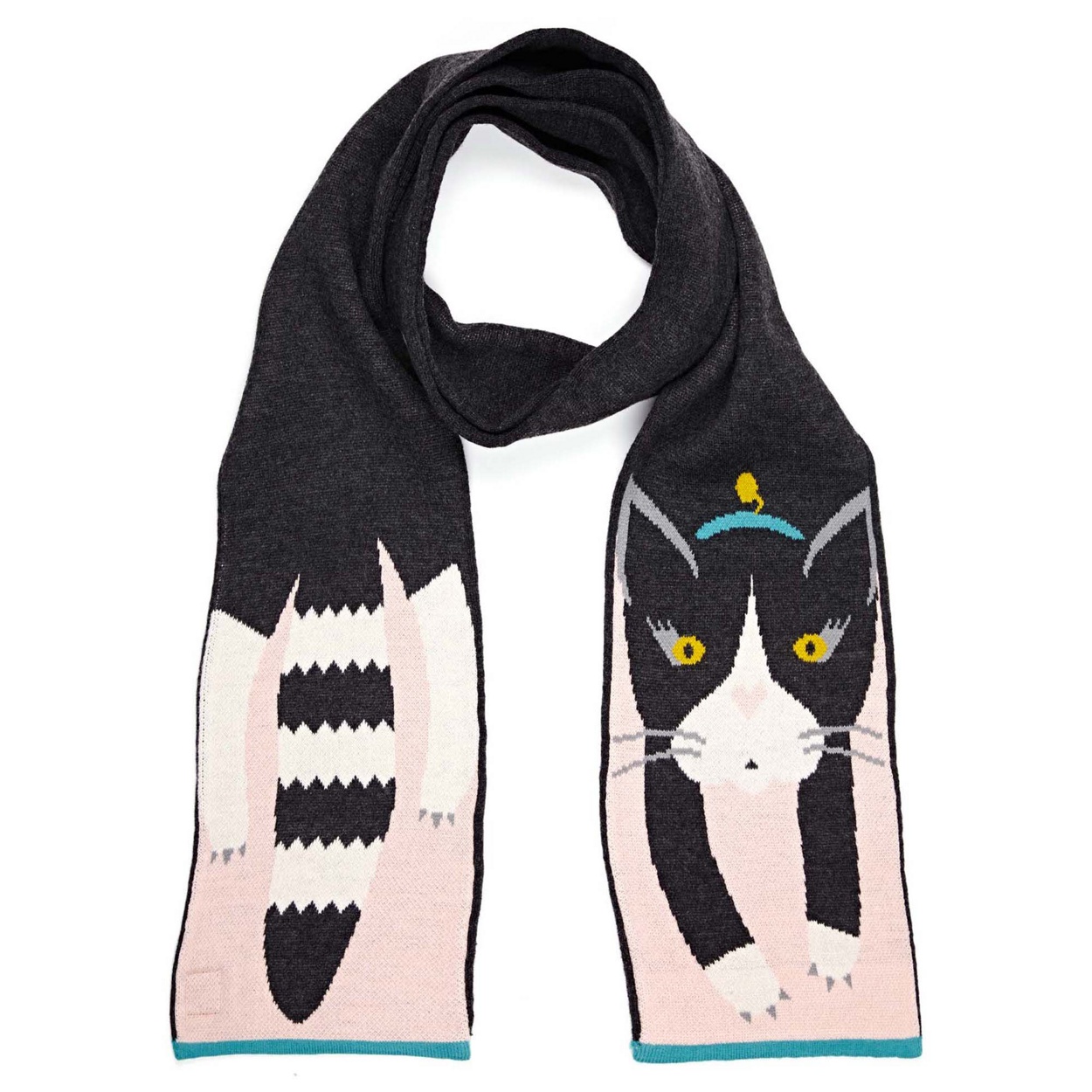 Have a cat around your neck at all times with this Yumi Black Cat Scarf, great for those cold days where you wish you were at home snuggling your kitten.
Featured Image via Bored Panda