Whether it's a fancy frock or a Christmas jumper, everyone loves dressing up for the holidays. Whilst we may think that our pets love it, deep down they really don't. Here are some pets that aren't too keen on their Christmas outfits.
1. Bah humpug.
2. "Talk to the tail."
3. "Sleep with one eye open." 4. "I expected better of you." 5. "Please, just take it off us."
6.  "No amount of treats will make this better."
7.  The canine version of  :(.
8. The saddest a chocolate labrador has ever looked.
9. "This is not a treat. This is the opposite of a treat."
10. This cat just couldn't deal with his jumper. 11. This dachshund  doesn't know where to look.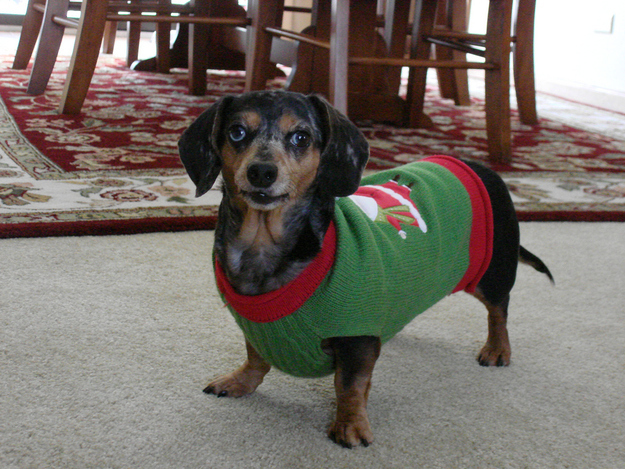 12. "This isn't even my colour."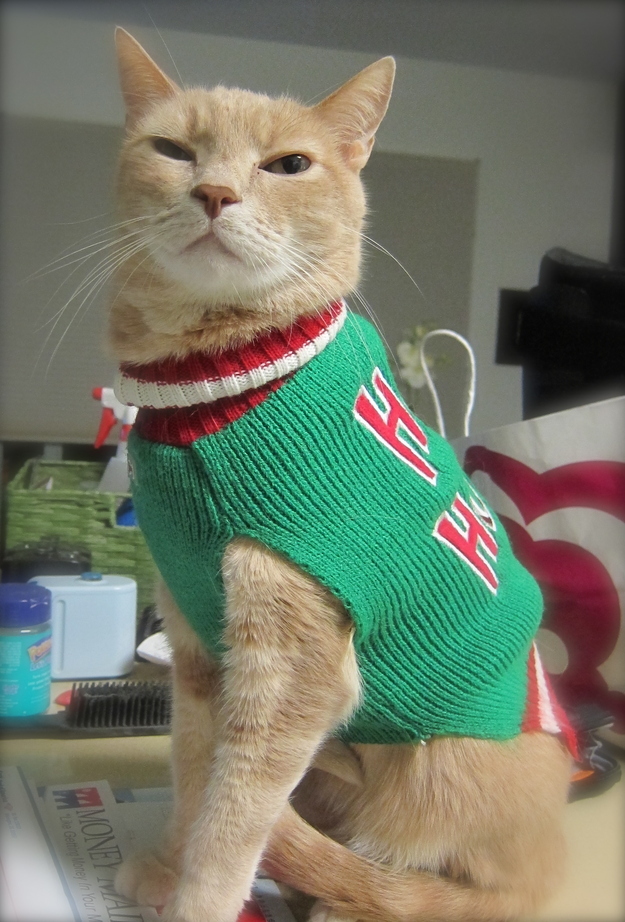 13.  That moment you realise the treat wasn't worth it.
14. "I honestly expected this kind of torture from the cat."
15. "Is this punishment for torturing the dog?"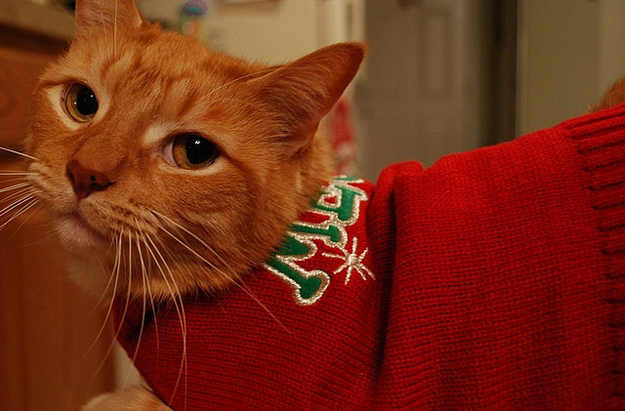 16. "No it's not 'cute'. It's revolting. Take it off."
17. "At least we're in this together." "I wish we weren't though."
18.  And these two dogs WISH they were wearing Christmas jumpers.