Getting fit is at the top of everyone's new years resolutions. Thankfully, we've found a way to make sure you stick to it and that's by getting your pooch involved. You don't have to get fit all by yourself, here are some great ways both you and your dog can get some exercise in.
Walking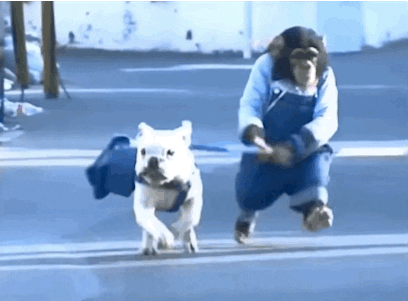 The most obvious thing to do- walk! Your dog's already used to you taking them for a walk, so why not up your game for a bit? Start by going for half an hour, then an hour and so on. Take different routes and explore new places with them. If you have more than one dog don't take for them all for a walk at the same time, take them each on their own adventure. This means more exercise for you and a special bond made with your pet.
Swimming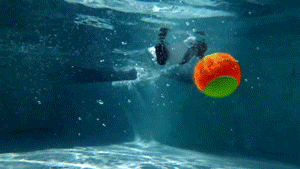 If you're starting to get a bit bored of walking or playing fetch in the park, step it up a notch and take your dog swimming, which is a great way for both of you to get some cardio.  Get your dog used to the water by starting off with a paddling pool and then working up to the big one.  Just make sure you're always present for when your dog is in water, just to be safe.
Agility
Once you feel like you and your dog are getting to grips with this health kick, agility training might be your next step. Agility has more benefits than walking or running, as it tests your dog's muscles, mind, improves co ordination and increase endurance.  It'll also encourage you to work harder, as helping your dog through jumps and weaving through poles will have you burning calories too.
Diet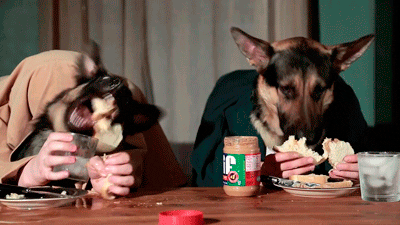 Exercising is all well and good, but you need to have the diet to match. Just like how humans diet and exercise to keep fit, your dog needs to do the same in order to stay healthy. Feed your pet plenty of organic green vegetables, high quality meats and natural treats to help satisfy their hunger and keep them in top form. If you're struggling to find organic and healthy products for your dog, our PawPost boxes always have healthy treats that help keep your dog in tip top shape.
Don't over exercise
Just like humans, dogs have limits too and it's important to recognise when you should stop your training and let your pooch have a little rest.  Whenever your dog excessively pants, lags behind, limps or is extremely thirsty, then you know you need to stop and have a break. It's always good to give yourself and fido one or two days to recoperate and heal.
Featured Image via Love That Pet