Cats can be sneaky when they want to be, but whatever misdeeds they do they don't always get away with it! Here are some hilarious cats who have been named and shamed for their wrong doings.
1. Well, at least he's honest.
2. The pinnacle of all evil.
3. A copy cat.
4.  The tinder date.
5.  Fish tank felon.
6.  Living up to her name.
7.  Vegan cat.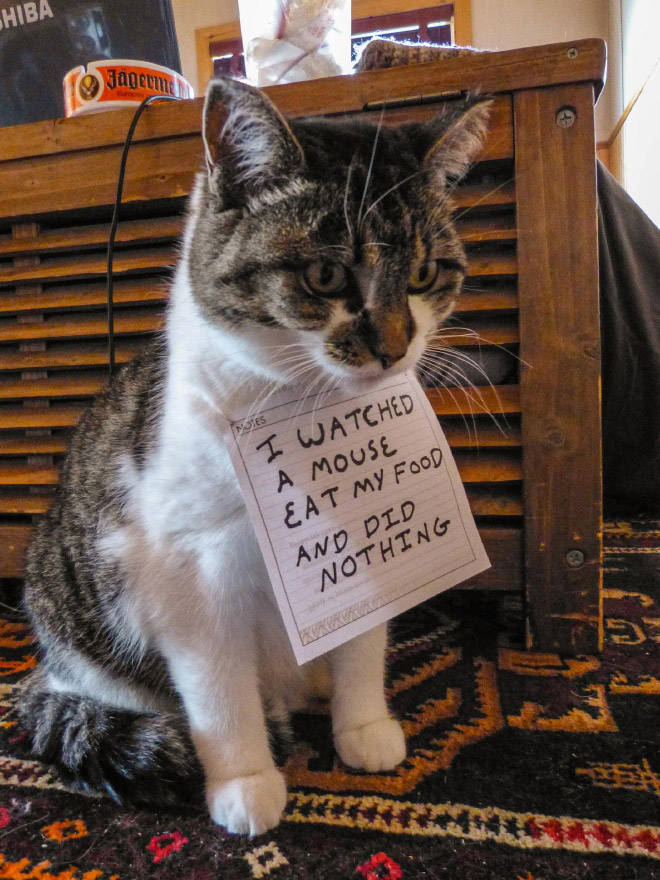 8.  PesCATarian.
9. Willy wonka.
10.  This cat's just offensive.
11. The cat that treats food as a footstool.
12. A windy situation.
13. Well, someone had to fill it.
14. In his defence, they are good.
15. Maybe just invest in bed socks. It's safer.
16. Sibling rivalry gone wrong.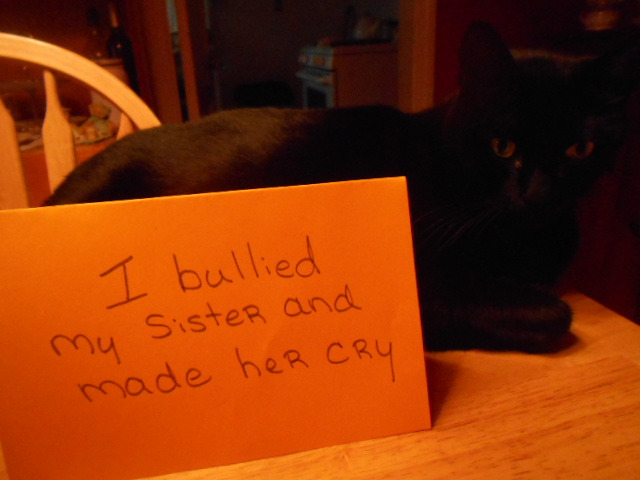 17. The difference between cats and dogs.
18.  Phil sounds fun.

19. It makes the game 10x funnier.
20. To each their own.
21. This cat has no respect for deadlines.
22. It was to add flavouring.
 24.  Kitty litter defence squad.
25.  This cat questions his owner's taste in socks.
Featured Image via Nerdy Today.