November and December can be crazy months with fireworks, guests and parties kicking off the holiday season. However what might be fun for you could be stressful for your pet. Instead of using sprays that contain harsh chemicals, many people are turning to essential oils. Here's some of the best essential oils to use and how they work on your pups.
Essential oils have been used for centuries, with many of them having anti-bacterial, anti-fungal and anti-inflammatory properties.  They're safe and natural enough for humans, who have used them for spiritual, aromatic and therapeutic purposes.  If it's good enough for humans, it's good enough for pets.
Dr Richard Palmquist talks in his latest article about how pets and essential oils can work togeher to create a happy and harmonious household.  He says that our pets "use their sense of smell to gain all sorts of complex information" and this unique skill allows them to "predict what state of energy and response they should adopt."
Whilst all pets are different, Dr Richard Palmquist says that the right balance of essential oils can help calm your pet down. Lavender is the most popular essential oil used amongst pets, as the soothing scent helps relieve anxiety and stress in any situation.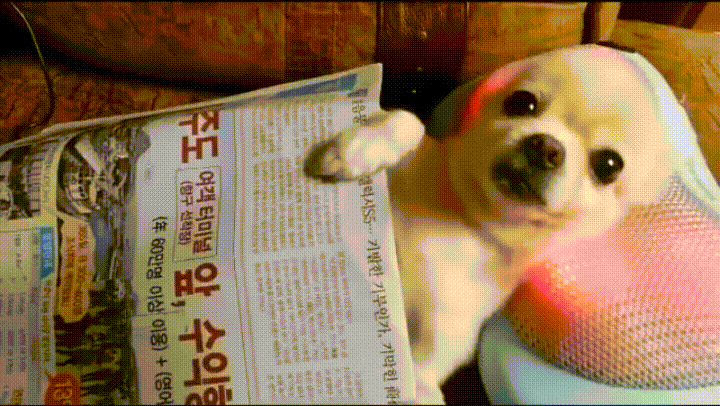 However, depending on the dog, it can be potentially harmful to just put the oil directly onto your furry friend. You should always consult your vet before giving your pet any essential oils.
Essential oils that are great for de-stressing and relieving anxiety are: ylang ylang, patchcouli, sandalwood, orange blossom, spruce, chamomile and blue daisy.
But you don't have to scour the internet to find the best ones, here are some great products that contain essential oils that'll be perfect for your pet.
Not only is this packed full of rosemary and lavender essential oils that'll ease your pet's mind, it's also got wheat protein, oatmeal, argan oil and aloe vera leaf juice.
This pillow calming spray contains lavender essential oils and is perfect for car rides or those dreaded visits to the V-E-T.
This blend sends a message to your pet's neurotransmitters telling them to chill out and relax. The spray has a unique combination of valerian essential oil which is blended with vetiver, sweet basil and sage.
These grain-free Pooch and Mutt treats aren't specifically essential oils, but contain calming ingredients that have been associated with essential oils. With chamomile, valerian root and rosemary, your furry friend can have a treat and a chance to relax.
With ylang-ylang and peppermint, this calming dog grooming spray is best used after shampooing or between baths.
Featured Image via Wallpaper Point